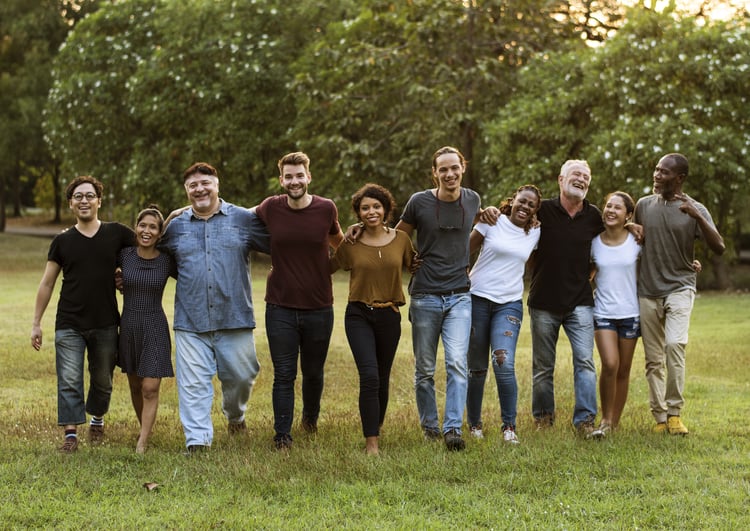 Whether you are a recent college graduate interested in a volunteer assignment, or a seasoned professional pursuing a paid position, there are great opportunities in the Peace Corps. Volunteers may be assigned to work in construction, engineering, education, medical services, or agriculture. There are also career jobs in each of these fields as well as federal agency jobs.
No matter what your chosen path is, there's no doubt that you can make a big difference in the Peace Corps. However, you can't simply sign up. Instead, you'll need to prove you are a great fit. That means completing a Peace Corps cover letter. Before you get started on that, check out our example below as well as these helpful tips.
Peace Corps Cover Letter Sample in .docx Format
Here is an excellent example of a Peace Corps cover letter from a recent college graduate who is interested in completing a volunteer term with this organization.
Download example (Word version)
Peace Corps Cover Letter Example – Text Format
Dear Dr. Patel and other members of the selection committee,
My name is Leslie Ninja, and I am writing this letter as a part of my official application for the position of volunteer. I am interested in joining the Peace Corps for the spring 2022 term. However, if there are openings available in other terms, I would be receptive to those as well. Thank you in advance for taking the time to read about me and my qualifications.
I graduated in spring 2021 from Western Illinois University with dual bachelor's degrees in Agriculture and Ecology. My primary focus as a student was in the areas of sustainable agriculture and small farming in developing nations. It is thanks to these studies that I have developed a passion for assisting communities to develop eco-friendly farming techniques. I believe I could use these skills as a member of the Peace Corps.
In addition to my work and research as a student, I have worked at a sustainable, organic farm in Western Illinois, Prairie Acres Farm. During my time there, I have attained the position of assistant director of community education. My duties include developing and delivering educational programs to local farmers and members of the community. My work has also allowed me to develop the following skills:
Greenhouse construction
Crop rotation techniques
Organic planting methods
Native species cultivation
Beekeeping
Teamwork
Leadership
Conflict Management
Soil testing and analysis
Chemical application
I would be honored to work on any of the Peace Corps' agriculture or sustainability initiatives. However, I am particularly drawn to the work that is being done in Southern India, and Central America. Both of those regions are feeling the impacts of climate change and I believe the work being done there has the potential to make a huge impact. I'd love to work on projects like these that allow small farmers to gain self-sufficiency as well as equity.
In closing, I have attached all of the required documents. Thank you again for your consideration. I hope to hear a positive response soon.
Sincerely,
Leslie Ninja
How to Write a Peace Corps Cover Letter
Peace Corps is a state organization, meaning the hiring process there errs on the more formal end of the spectrum. Similar to applications to other types of federal agency jobs, you should maintain a professional, courtesy tone of voice and format your letter in a coherent, structured manner. The following tips will help you with that.
ADVICE FROM OUR EXPERT
---
When submitting a peace corps application, address the reader's questions upfront. Remember to include which regions you are interested in along with your education and past leadership experiences. These are all important considerations for the reader when reviewing your potential placement.

Debi Douma-Herren
Senior Certified HR Professional & Career Coach
Follow the Application Process Guidelines
Remember that this is an application for a job with the federal government. You must follow the application process and all instructions to the dot. If you miss a step, document, or deadline, it won't matter how good your cover letter is. There is a good chance that your application packet will be discarded.
Don't miss out on this wonderful opportunity to gain amazing experience, and make a difference in the world. Read all instructions carefully and ensure that you've ticked all the checkboxes. If you are applying for several positions at once, re-check the instructions for each one separately. These may differ!
Share a Relevant Example of Experience
People connect with storytelling more than anything else. Use our inherent love for a good narrative to your advantage when you write your cover letter. Share an example from your own life or work experience that showcases either your relevant skillset or passion for the work you want to do. This will allow the reader to envision you doing the work. It will also help you to create an important personal connection.
Combine Passion With Skills
Working or volunteering with the Peace Corps isn't like giving your services at any other organization. While it is wonderful for you to have a passion for the work you will be doing, the Peace Corps needs people with very specific skill sets and expertise.
Your letter will have the most impact if you combine your passion for helping others with your skills. It will show that you are the most suitable choice for the position.
Final Tip: Leave the Extras for your Resume
Stick to the most important information in your cover letter. It should include an introduction, your interest in pursuing the position available, and other points that are as closely relevant to the job as possible. Your point here is to pique the reader's interest. Later, you can add other important skills and experience to your resume.