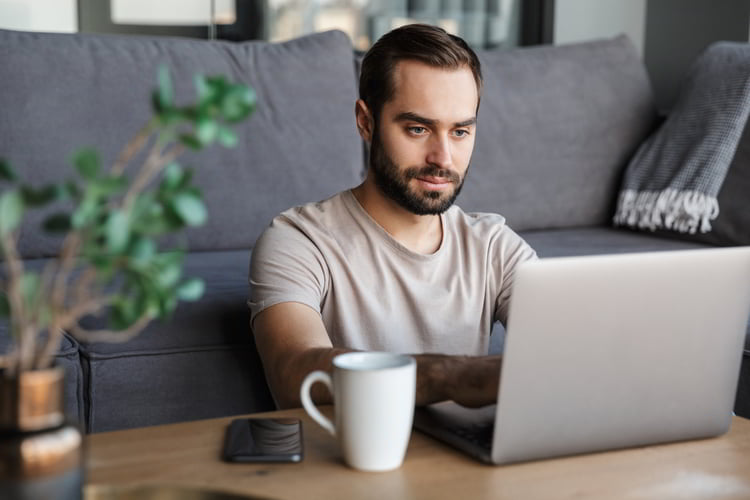 Some of the best companies are always hiring, but they don't always advertise those openings. Others are open to the idea of bringing talented individuals on board at any time. If you've been eying a particular company for a while now, don't wait for a job listing to pop-up online. Instead, consider sending them a job inquiry email. This is also known as a prospecting email or letter of interest. Check out our tips for writing one that will get the positive attention you seek and our job inquiry email sample.
Create a Great Value Proposition
Remember that every hiring manager is looking for the answer to a simple question: "What benefit will I get from hiring this person?"
If you can provide an answer in two-three sentences, you'll surely get some attention to your application. Such statement is a called a "value proposition" — your edge over others.
ADVICE FROM OUR EXPERT
---
When inquiring about a job, it's important to highlight why you feel like you're the best candidate being considered. While remaining concise and professional, explain why you're targeting this position, including what you're interested in or passionate about as it pertains to this specific role.

Claire Webber
Career Consultant, CPCC, CPRW
Now here's the challenging part: if you were planning to apply for an advertised position, you could use the job ad to determine what skill profile the employer needs.
But when you are pitching out of the blue, you will need to do some research. Check the company's website for any new announcements. For example, you might find that they are expanding operations, adding new products, or struggling with a new surge of competitors. Then, identify how you can help solve one of those problems.
"I noticed that Acme industry recently launched a new mobile banking app. I've tested it and found a small UX blunder that is likely costing you at least 20% of new customers. In my past job, I helped solve a similar issue by improving the onboarding user flow. I'd be glad to provide a more detailed explanation during the job interview."
Communicate Your Interest in The Company's Mission
It's perfectly fine to want to work for a company with a great culture, fun work environment, and plenty of growth opportunities. There's nothing wrong with mentioning a few things that appeal to you.
That said, the main focus should be your interest and belief in the company's mission. The best approach is to make a brief and positive mention without fawning or gushing. Something like the following:
"I believe that solving the issue of food waste is the key to ending hunger in the United States. That's why I would love to build a relationship with Denver Area Food Rescue. I appreciate the work you do to reduce food waste in restaurants and feed hungry families in the area."
Try to Find a Contact Person
Normally, you would send a cover letter to the person named in the job listing. If possible, you might find the name of the hiring manager. This time, you may need to do some work to find the right contact person.
You have several options here:
Reach out to someone within the department you are eying. 
Or forge a connection with the company's HR/recruiting department. 
In both cases, you'd probably find their contact information on the company website. LinkedIn is also a great source for making connections and introducing yourself. If you come up empty-handed, it is perfectly fine to address your email to the company's hiring contact or general HR email.
Be Flexible
If you approach the company with an open mind, you may get the best results. For example, they may not be in a position to bring on a full-time employer, but open to having a remote contractor, or part-time employee. Depending on your current situation, consider inquiring about part-time positions, even internships. Gently probe for other opportunities. 
"I understand that you may not have an open full-time role at the moment. But I'd be also open to considering contract-based or consulting work."
Job Inquiry Email Example
Dear Sylvia Jones,
Jones Confections is unsurpassed in its ability to produce visually stunning, delicious candies, cakes, and dessert sculptures. I've followed the growth of your company since I was an apprentice pastry chef at La Pâtisserie in Switzerland. My name is Brenda Ninja. I am an experienced chocolatier and would love to be a part of your team.
I read your latest interview in 'New Orleans Eats!' magazine with great interest. You mentioned that demand for chocolate and frozen desserts were on the rise and that your pastry team needed an injection of creativity. I believe I have the skills and experience to make a really positive contribution at Jones Confections. Jones Confections is known for a rigorous commitment to technical perfection while still encouraging creativity and freedom of expression in its confectionary artists. That's the kind of challenging environment in which I am at my best.
If you need any help, even on a temporary basis, I'd work with you. I'm open to full-time employment or a consulting position. I've taken the initiative to connect with you and your GM on Instagram. I've also attached my resume and linked my portfolio. I'd be honored if you would review my work. Would it be possible for us to meet over lunch in the next few weeks?
Regards,
Brenda Ninja
Final Tip: Connect Your Online Presence
An email inquiry may not be a direct path to a job or even an interview. However, it is a great tool for getting your resume in the door. That could get you at the top of the list when the next job opening is available. Better yet, your skills and experience, combined with your initiative, could motivate a hiring manager to find a position for you right away.