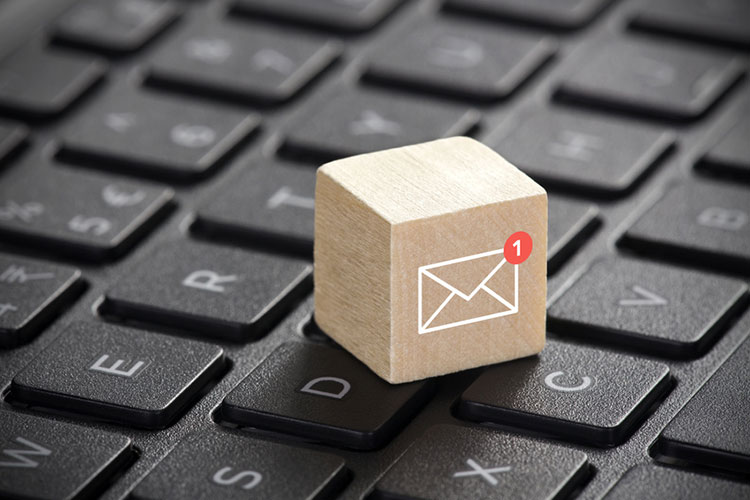 It's very common to send cover letters and resumes via email. What many people don't realize is that there are a few different rules to follow when doing so.
Follow the provided instructions for submitting your cover letter and your resume online. You should also be sure that you take as much time and care with an emailed cover letter as you would with any other written communication.
In this article, we'll cover several tips related to online etiquette and email cover letters. Then, we will provide an email cover letter example for you to use as a reference for writing. Let's dive in!
ADVICE FROM OUR EXPERT
---
While it can be tempting to regard email cover letters as more casual in nature, remember to keep your communications professional, concise, and formatted correctly. Cover letters, in any form, are generally your first impression when it comes to a potential employer – make it count!

Claire Webber
Career Consultant, CPCC, CPRW
Follow Instructions to The Exact Detail
Some hiring managers may request that you send them an email with your resume attached. If this is the case, your email will serve as your cover letter. Put the details you want to include there.
On the other hand, you may be asked to submit your cover letter and resume as attachments. If so, write a one or two sentence email, and add your resume and cover letter as attachments.
Pro Tip: Many job listings have specific instructions regarding your subject line. Some hiring managers use this to help them filter applicant emails. Others want to see if you are paying attention, and can follow instructions.
Be Careful When Pasting From Word to Email
If you decide to paste your cover letter directly from a document into your email, proceed with caution. Send a copy to yourself first. You'll be able to see how the email looks to a recipient. Has it retained formatting? Is it readable? If not, you may have to type it in, or try converting it to another document type before pasting it in again.
Add an Electronic Signature
Let your recipient know who you are by attaching a nicely designed signature to your email. Don't expect hiring managers to use the sent by line to determine your name. If your signature is cutesy and full of emojis, it's time to update it to something a bit more professional.
Below are several punchy email signature examples:

Check more examples or make your own with this signature generator.
Keep Things Shorter Than Usual
All cover letters should be brief (up to one page) With email, they should be even shorter. Just a paragraph or two of details should be more than enough to share your passion and indicate interest in the job. Check our short cover letter example if you struggle with trimming your letter.
Focus on The Employer's Needs
Emails are all about convenience and maintaining productivity. Avoid using the cover letter to focus too much on what you are interested in. Instead, use this space to demonstrate your potential value to the organization. You can get more ideas on how to build your narrative from our career-specific cover letter examples.
Open With a Personalized Salutation
Even if your cover letter personally addresses the hiring manager, your email should do the same. Avoid "sir or madam". Instead, get the name of the hiring manager. If you are sending a job inquiry email and can't find the name, just skip the salutation altogether. 
Use Proper Link Etiquette
Links in cover letters are a good thing. If you have a portfolio, blog, or professional social media presence, you should absolutely link these in your email. However, no one likes long and clunky links. Learn to use hyperlinks, or at the very least, make use of a reputable URL shortener.
Avoid Netspeak
You wouldn't use netspeak in a written letter or any other electronic communication. Avoid doing so with email. It's easier than you think to fall into that pattern with email. After all, it is largely used as a very informal method of communicating.
Get a Professional Email Address
Avoid using a cryptic or cutesy email addresses to file your job application. Those are fine for communicating with your friends, but not potential employers. If you have a university email, use that. If not, gmail works quite well. So does your ISP email.
Mention Your Desire to Meet
Even if you attach a cover letter, your email should still indicate that you would love to sit for an interview. Include this call to action before you close out your email.
Sample Email Cover Letter
Hey Mildred,
I saw your job listing on Monster earlier this week. I'm very interested in the position. I just wanted to touch base with you, and send over my resume. I think I would be a great fit, and wanted to quickly introduce myself.
I have 17 years of experience in warehouse management. I'm very adept at using Logistics 3000, which I believe your organization uses as well. I am OSHA certified, and I am currently responsible for managing shipping and receiving, as well as general operations for the largest warehouse facility in the bistate area.
I am a very detail oriented person. I have also taken care to develop my skills as a trainer, and personnel manager. In addition to having a degree in logistics and distribution management, I took a minor in human resources. The latter was to ensure I had the skills required to manage and train people in addition to materials management.
I would love to meet for an interview at your convenience.
Regards,
Matt Ninja
Final Tip
The example above demonstrates how you can be friendly, enthusiastic and professional at the same time. Be on-point and lay our some key career facts, drop in a few words about your skills and personal qualities, then wrap it up with a nice call-to-action. That's your recipe for a compelling email cover letter!