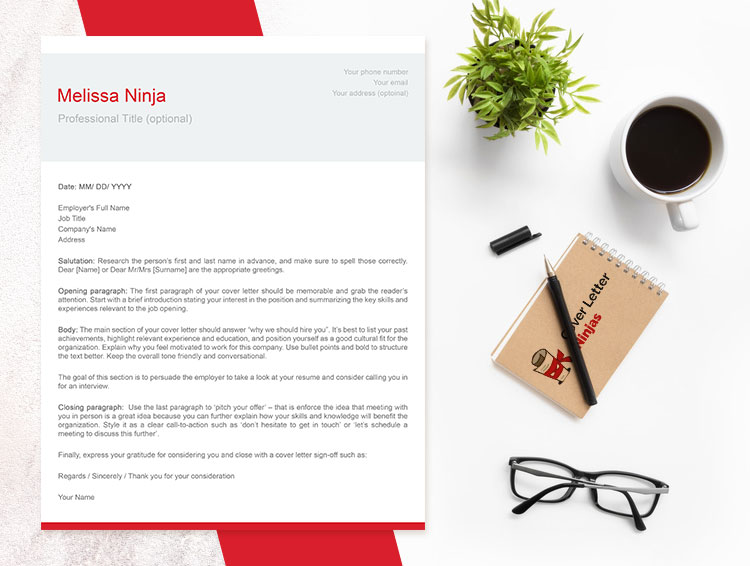 Ancient war leaders hired ninjas to get deep into the enemy domain and gather valuable intel. Our designers also went undercover and infiltrated a group of HRs, so we could learn how a good cover letter should look. What resulted from our great mission is this Modern Cover Letter Template.
Why is it so special? For one, it comes with a contrasting font for your name. This makes it easy for the decision-maker to remember who you are. Secondly, it has a prominent header section that you can use to make a short 'sales pitch' before you go on and present your narrative.
Otherwise, it's simple and classic – just what most employers expect. Go on and give this template a try. It's free to use and fast-to-edit in Word.