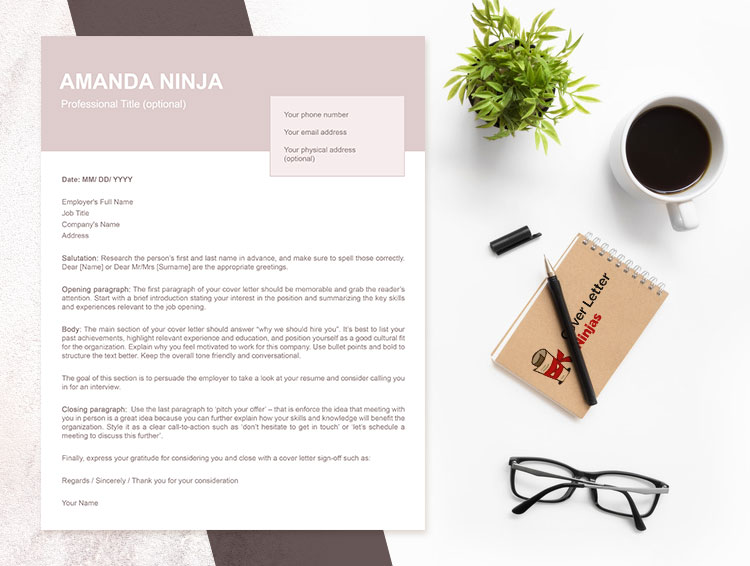 Salient power gives you a unique advantage: you prompt the right action without appearing over-demanding or too explicit. And there's no better way to add a touch of 'soft power' to your job application, than by using our Feminine Cover Letter Template.
It's short and sweet. But don't let the muted colors fool you. This template instantly commands the attention your cover letter deserves. Plus, the prominent contact information section makes it ridiculously simple to get in touch with you.
So are you ready to get an interview 'green light' from the HR team? Then get this free template today.