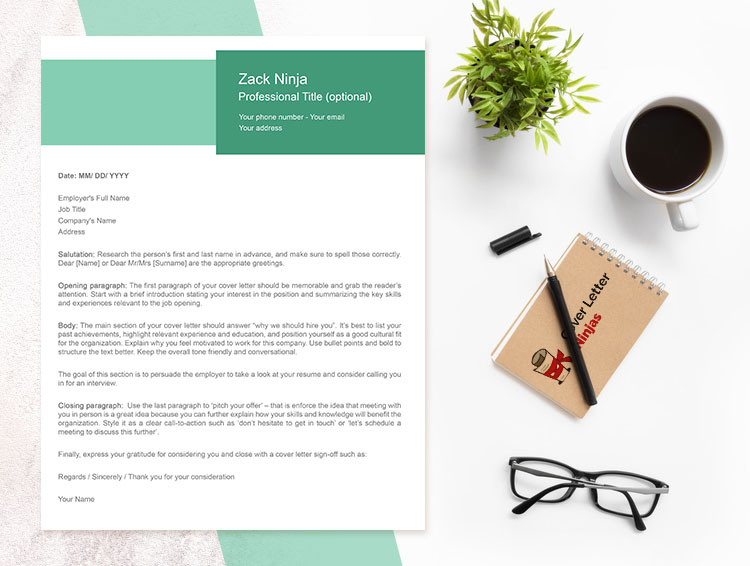 Being creative means finding new elegant solutions to well-known problems. Cover letters need to follow a standard format (or else they'll be tossed away). But this often makes one letter indistinguishable from another. So how do you stand out when you don't have much wiggle room?
Our team has found a creative solution – a cover letter template with moderate splashes of green in the header section. This design does not 'deviate from the norm' and yet, it looks much fresher compared to the standard Word files.
Go on and try it yourself. Download this template for free and see how it stacks against a plain black and white cover letter!