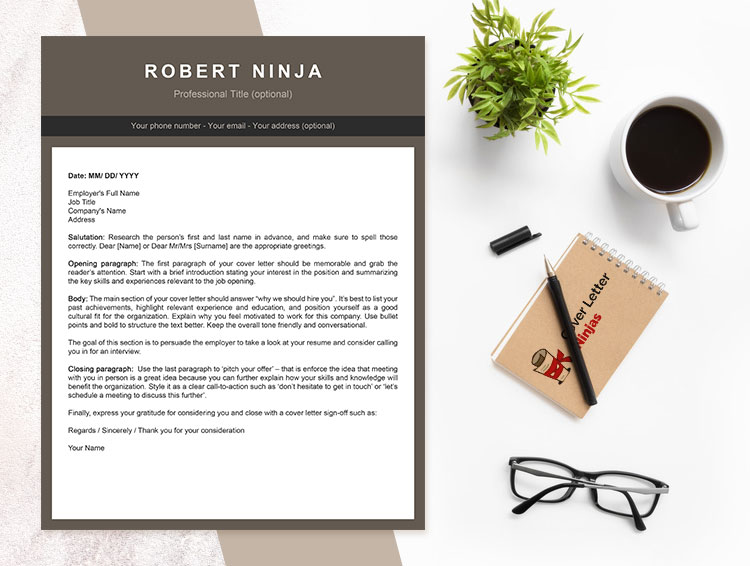 At the end of the day, tired HR managers no longer see individuals – they see a stack of similarly formatted resumes, accompanied by black on white cover letters. But then a black corner suddenly peers out of their stash and catches their attention. This 'odd one out' letter can be yours if you use our Cover Letter Template Pro.
Contrasting objects naturally attract our eye and pique visual interests. That's why we decided to add a contrasting grey-brownish frame to this template and played a bit with the font to further amplify the contrast game.
Just like all other cover letter templates on our website, this one's free to use and can be instantly downloaded in Word format. So go grab it!