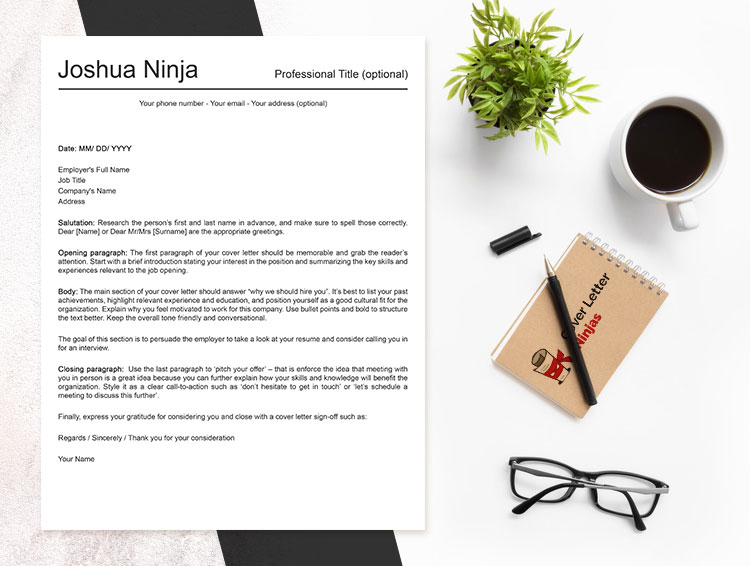 For when you just want to be classy and on-point, we present you with this simple cover letter template. It's a universal contender that will suit candidates in a variety of niches, with different experience levels.
Also, it's strategic. You have a lofty header area, separated from the letter, to list your name, title and contact information; so that the employer won't need to make an effort when searching for those. And less friction always means faster action. So perhaps you'll get called for the interview way sooner than you've expected.
Anyhow, just get this template now, so that you won't search for it later. You need 3 seconds to download it and it costs nothing to do so!