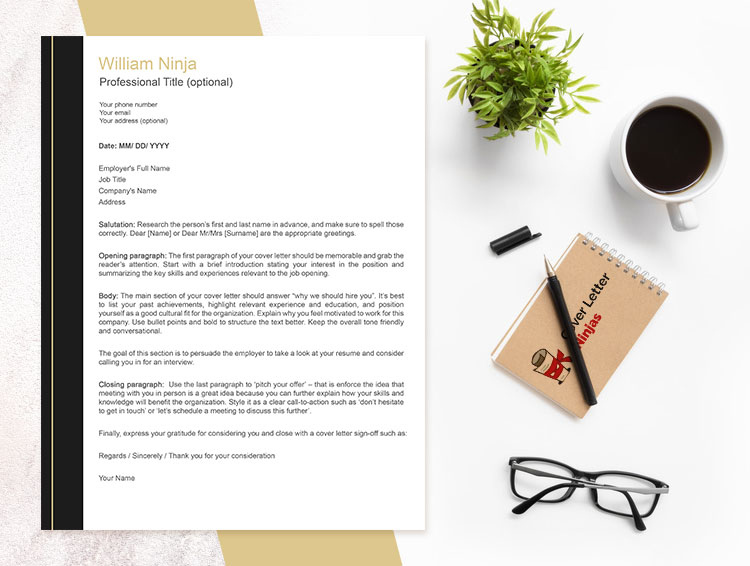 Projecting confidence is key to a successful job search. And there are many ways to communicate confidence without being explicit. For example, by using a professional cover letter template with a stylish black and gold sidebar area.
This color combo instantly elevates the overall look of your letter and adds a bit of uniqueness to it. Plus, both colors are known to signify status. So you can also give away that 'premium' candidate vibe, complemented with a persuasive story in plain text.
Wondering if this template is right for you? Well, you can test it out for free. Just click the button below to get your copy in MS Word format.