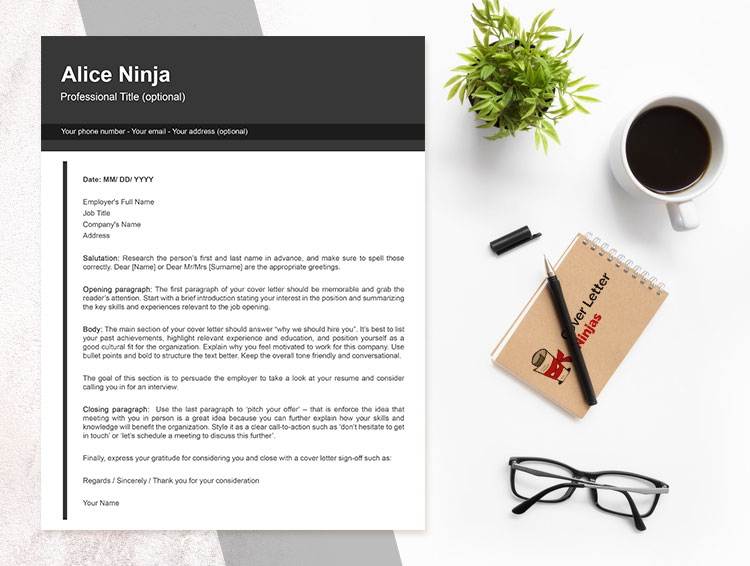 A cover letter is meant to do several things: present what kind of a person you are, explain certain things about your background and show that you've made an additional effort when applying. Decision-makers value all of that.
Perhaps you want to show that you've gone 'above and beyond' and is very enthusiastic about working with that particular company. Well, then you can do one more thing that does not require hours of research and writing – 'pack' your cover letter in an attractive cover letter template.
It happens that we have just the right one for you. What's even better – it is simple, elegant and free to download. Just hit the button below to grab your copy!