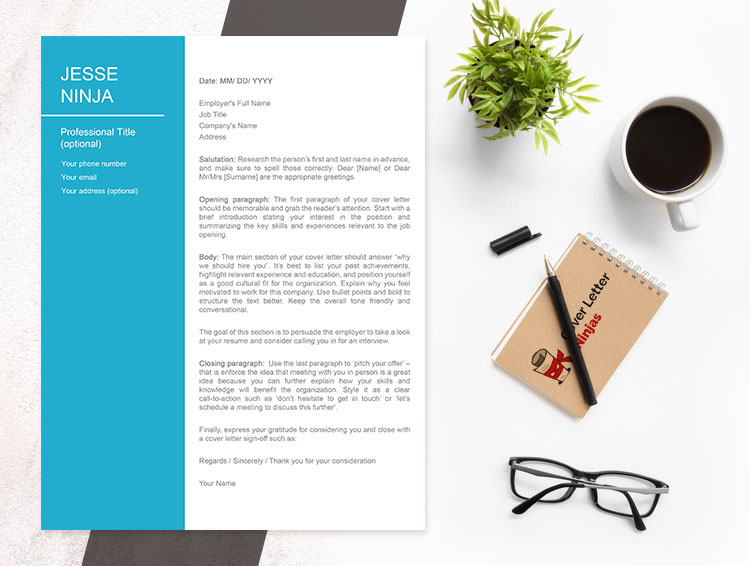 Isn't there something delightful about that deep shade of blue? It instantly sends you a calm, inspirational and sincere vibe. Also, the color blue is often associated with creativity, loyalty, confidence and stability – a solid array of qualities any employer would want a potential hire to possess.
So instead of spelling out all those qualities, let this modern cover letter template do the job for you. It will help you save the writing space so that you can speak more to your aspirations, career progression, achievements and education. After all, a good cover letter should be just one page long!
Go on and test-drive this cover letter template. You can instantly download it for free using the button below.